---
Blog
Posted by Melissa B. on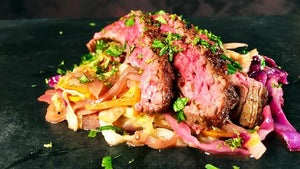 Place a grill pan over high heat. Season both sides of the skirt steak with 1 tablespoon of olive oil, salt and pepper. Add steak to the grill pan and cook without moving until deep golden brown, about 4-5 minutes. Flip and cook for an additional 2-3 minutes to form a crust on the other side. Remove skirt steak, place on a clean cutting board, and allow to rest for at least 5 minutes. Meanwhile, in a deep pan or Dutch oven, over medium-high heat add the remaining tablespoon of olive oil, onions, carrots, jalapeño and garlic with a pinch...
---
Posted by Melissa B. on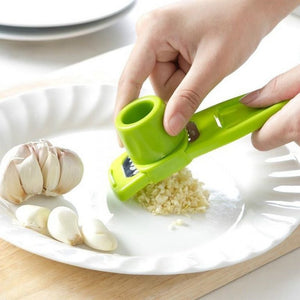 21. Handy Garlic Grater Enjoying Garlic has never been easier!  Don't leave out this critical ingredient due to the hassles from this point forward!  No more smelly garlic fingers with this handy device. Simply pop the clove of garlic into the little cutting chamber and grate up and down with it. It's very low tech but just does the trick – you'll never cut garlic with a knife ever again… Buy this Garlic Grater 20. Egglettes Egg Cooker Take your egg cooking to the next level! Buy Egglettes Egg Cooker 19. Easy Magic Garlic Peeler Peel many Cloves of Garlic in a...